Proximity and accessibility aren't the only reasons why Cleveland is the host city for Summer Bash on the Lake by EastWest. Cleveland offers something for everyone. Explore the Cleveland Metroparks and Metroparks Zoo, visit the century-old West Side Market where Cleveland's 117 different ethnicities come to life through food and fun. At night, don't forget to check out the East Fourth Street Entertainment District where you can dine at the restaurant of a celebrity chef, watch a hilarious comedy show or brush up on your bowling skills. Afterwards, play your hand at the JACK Cleveland Casino.
Get started planning your trip at http://www.thisiscleveland.com/.
Things to do – Our top picks!
For additional information about all Cleveland has to offer, go to: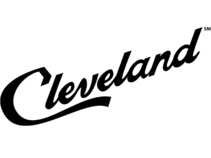 The official website of the Convention and Visitors Bureau of Greater Cleveland